Services
Providing comfort, company and care
We ensure that your care giver is matched to each individual to support you in maintaining an independent lifestyle
Personal Care
Our professional staff is able to assist you or your loved one with routine self-care, such as bathing, dressing, using the bathroom including personal and dental hygiene.
Exercise Programs
We assist with your loved ones mobility to promote exercise and activities to allow a healthy lifestyle which is proven to improve mood, decrease stress and increase mental alertness.
Transportation
We provide transportation and accompany you or your loved one to doctor appointments, shopping, beauty salons, barbershops or anywhere the client would like to go. We will even do the errands for you!
Companionship
Our dedicated team is focused on keeping your loved one feel safe and cared for. We encourage nature walks, board games, crafts, hobbies and outings to their favourite places. This helps to stay active in mind, body and spirit!
Ottawa – it's our home, sweet home
For Tardif Senior Care, Ottawa is our community too. We have an amazing team that truly knows the area – the services, activities, hospitals, doctors and care homes. Our expert knowledge of Ottawa and our network of healthcare professionals means you will always be in the best hands.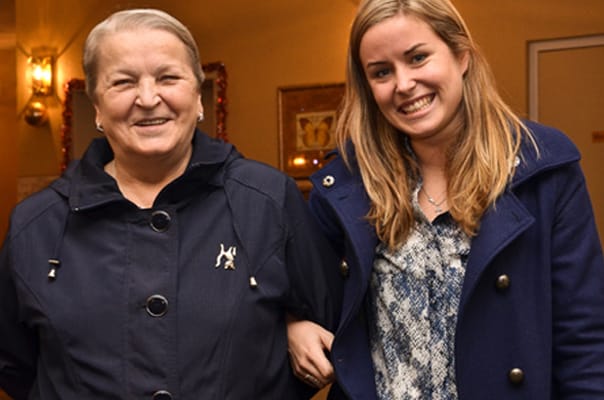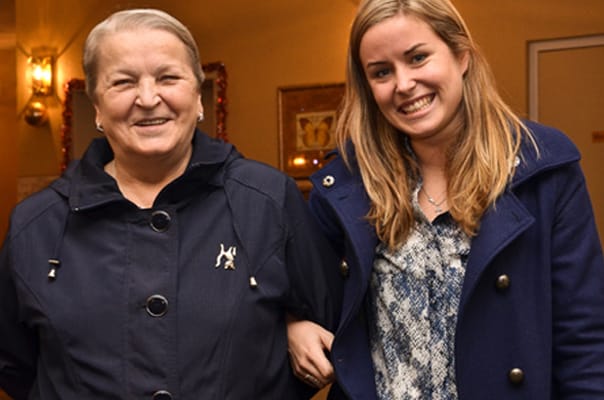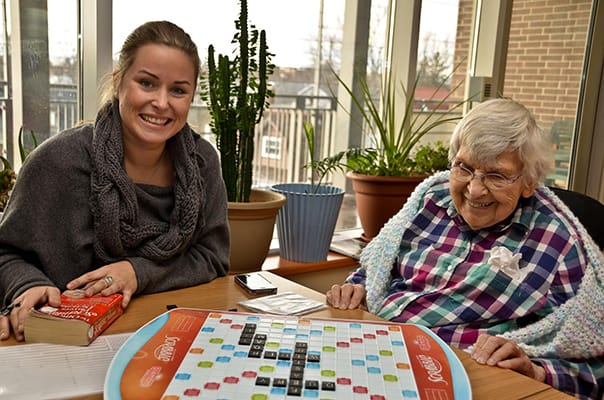 Established in 2012, Tardif Senior Care specializes in caregiving, companionship, and developing meaningful relationships that enhance the lives of seniors and their families. Based in Ottawa, Nathalie Tardif and her team's focus on compassion, consistency, respect and reliability, truly sets them apart from other organizations.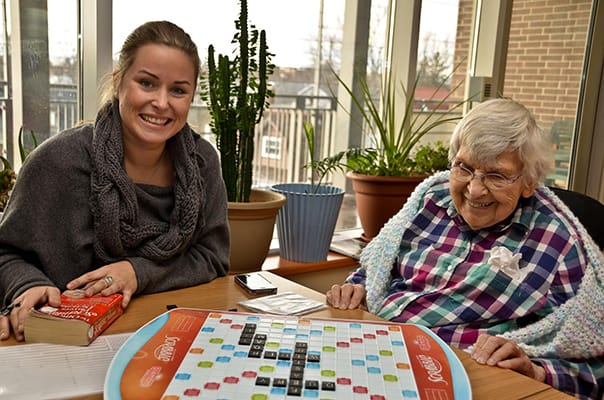 Tardif Senior Care's promise is to be a true extension of the family – each caregiver is carefully selected to match the personality, needs, and wants of their senior. This continuity ensures friendships are built and relationships last.
Days can seem long when you are living solitude. Having someone come in everyday to help provide comfort, company, and a healthy active lifestyle can make all the difference in the quality of their lives.
At Tardif Senior Care each caregiver is carefully selected to match the personality, needs, and wants of their senior. Continuity is also a key factor. By having the same caregiver visiting you every time you are more likely to build friendships and relationships that last.
Certifications
Accredited. Endorsed. Experienced. Our owner, Nathalie Tardif, uses her degrees in sociology and gerontology to help shape our philosophy at Tardif Senior Care. We are an advocate for seniors, and understand the importance of making the most out of every day. We also know the importance of putting our clients and clients' families at ease, so we always ensure all procedures and standards are being followed.
What our clients are saying
Our team truly care about what we do, and have compassion and empathy for every single one of our clients.
"I would like to thank you and your staff for the dedicated and excellent care that you gave Lillian last year. Her life was made much easier and enjoyable by the compassionate and thoughtful care that you provided."
– Nephew of Lillian
"Nathalie has been caring for our mother who suffers from Alzheimer's disease since 2009. Her support and genuine concern for our mother provides us with the much needed sense of relief when dealing with such a disease."
– Louise
"I have had the pleasure of knowing Nathalie for the last two years. She is extremely kind and compassionate towards my elderly mother and would highly recommend her to anyone looking to hire a companion for a loved one."
– Michelle
Want to know more?
Check out our frequently asked questions below or contact us for more information.
What services do you not provide?
Let us assess your special requests, there are many customised services which we offer for your own individual and unique needs. We are more than happy to provide a free in-home courtesy visit, this gives us an opportunity to meet you and discuss your needs with absolutely no obligation.
Do you have any recommendations for doctors or other services?
Thanks to our extensive history in the industry, we have built a trusted network of auxiliary services. As with our care-givers, we would ensure to select the right service provider for the right individual, as needs differ from person to person.
How can I contact the owner directly?
Nathalie Tardif is always available to her clients – it's one of our points of pride. Call her at 613-293-1551 if you'd like to chat!
Do you do transfer or moving services?
Absolutely. We have even done as far as Ottawa to Vancouver! Contact us using the form below and we'll let you know all about our transfer and moving services.
Taking senior care to another level
Contact us today to get more information and for pricing. Call us at 613-293-1551 or use the form below – we look forward to hearing from you!